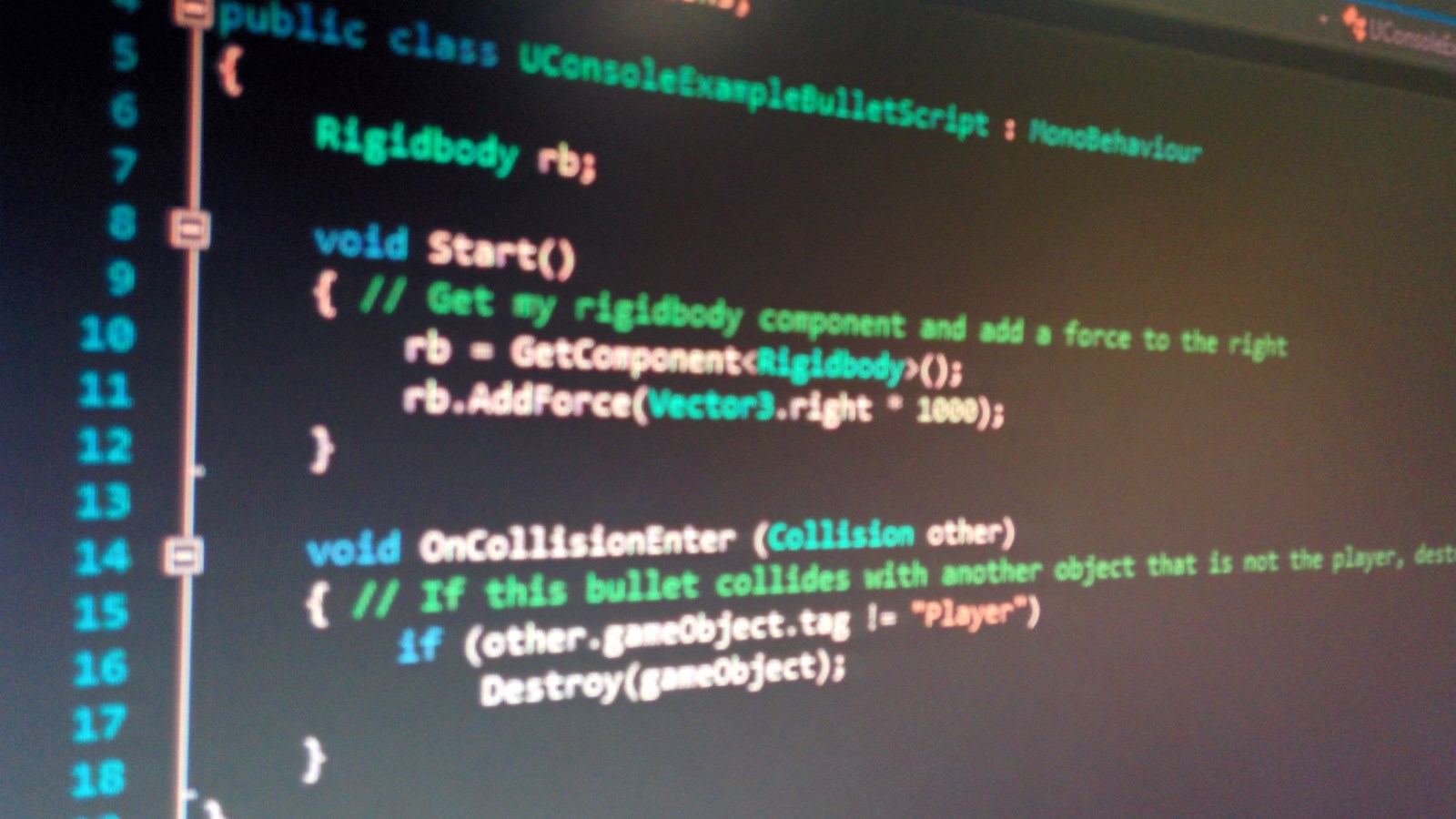 CK Toolbox
A collection of Unity Engine Plugins to improve game development
Soapbox is an easy-to-use sound sub-system for Unity, minimal coding is required and a video tutorial will step you through the whole process.
Features
- Quickly set up all your object's sounds.
- Simply call sound.Play("soundName") to play any of them.
- Randomize between a set of audio clips when a sound is called.
- Randomize pitch, add a delay before play, limit how often a sound can play, or give it a likelihood so it won't play every time.
- Full, documented source code included.
Ensemble is a music plug-in that easily allows fading between tracks and musical persistence across levels.
Features
- No coding required! Just drop in the prefabs, set up music, and trigger changes on scene load or when trigger zones are hit.
- Supports fading between variations of the same melody while maintaining position in the song.
- Ensemble keeps music playing across levels, even when the game is loading between scenes.
- Full, documented source code included.
Ensemble is coming soon to the Unity Asset Store
noclip, giveall, sv_cheats 1. These commands aren't just fun to use as players but are important test and debug tools for developers. Now it's easy to add commands like these to your Unity game.
Features
- Drop-in prefab to get the console working using Unity 4.6+ GUI, no setup required!
- Add new commands as regular C# functions.
- Autocomplete will suggest commands as you type in the console - hit tab to autocomplete a command!
- Works in-editor and standalone on all desktop platforms.
- Full, documented source code included.
Creating new particle systems for every explosion, fire, spark or flash is not only bad for performance, it's redundant and easily to lose track of.
Instead, Sparkler calls global particle emissions on command, at any position in the game world.
Features
- Set up Sparkler Agents just like regular particle emitters.
- One simple line of code anywhere in your game will invoke particles at any given position.
- Agents can also instantiate objects or move and rotate an icon instead of particles.
- Supports Particle Playground emitters!
- Full, documented source code included.
Make writing code faster, safer and more convenient with quick references to popular types.
Features
- Replaces innate references dropped in Unity 5, with far better performance and streamlined types.
- No more GetComponents; efficiently acquires components the first time they're referenced.
- More types included like NavMeshAgent and CharacterController, plus easily add your own.
- Full, documented source code included.